Download WESTPAK's "Client Testimonials – FY19
Customer Satisfaction Survey
Internally, all of our teams work together to continuously improve the products and services we provide to our clients. One of the primary inputs used in the process is the returned Customer Satisfaction Survey that each client has the option to submit at the conclusion of their test. Each survey is reviewed individually and comments shared with our teams every Monday morning.
The results from FY19's returned surveys are shown below.

Customer Satisfaction Survey Results: July 2018 – June 2019
Average Ratings (Scale: 1-low to 10-high)
Customer Satisfaction Survey – Quarterly Winner!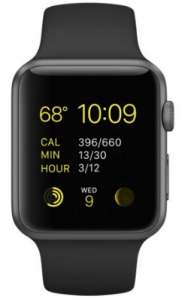 Once every quarter, WESTPAK's clients who have conducted a test and completed the accompanying Customer Satisfaction Survey have a chance to win an Apple Watch. This year's third quarter winner is Amy at Teacher Created Resources. Congratulations, Amy! WESTPAK appreciates your business and the time you took to complete the survey.
WESTPAK works hard to continuously improve our processes and services. Each returned survey provides critical input to our quality management system and our Leadership team.  We aim for continual improvement and our most important feedback mechanism is you!
Please get those surveys in!