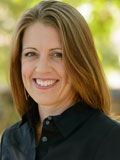 Join us in congratulating one of our own, Nora Crivello, Vice President of our San Jose laboratory.
Two years ago, Nora embarked on a journey in pursuit of higher education while balancing work, motherhood and career. Her intellect, energy and dedication enabled her to complete her quest with honors. Along with her recent MBA graduation from Pepperdine University, Nora was the recipient of a George Award,  which honors Graziadio School of Business students who exemplify integrity, stewardship and compassion, while enriching the business world through their skills and entrepreneurial spirit.
Nora, you made it look easy and we're so proud of you. Way to go!
For more about the Pepperdine University MBA program and George Award winners click here.