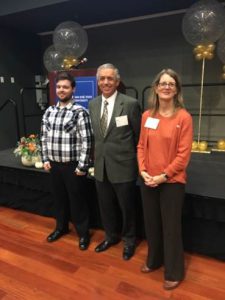 One of Westpak's core values is to "pursue growth, learning, & understanding." Here at Westpak, we are huge proponents of continued and higher education in many forms.
We also believe in honoring our foundation: Warren Dunning contributed years of knowledge and skills to help build Westpak. Sadly Warren passed away last year, and to honor him, our CEO & President, Ryan Craft, and CSR Committee established Westpak's Memorial Scholarship for Warren Dunning to recognize of all his contributions.
This year a San Jose State University student, Marcus, received the scholarship. We're so excited for the opportunity to support him and his studies in Technology.
The Charles W. Davidson College of Engineering at SJSU hosted a fabulous Scholarship Luncheon for all donors and recipients earlier this month. Our Chairman of the Board, Herb Schueneman, kindly presented for the Donor Speech. Herb spoke about how the idea of Westpak came to be on a park bench in Pacific Grove. He also talked about the challenges he faced during the first years of Westpak's existence. He noted Warren's skills and support, fixing and bringing equipment into service so that Westpak could then support its customers. Herb ended with an inspirational note on how to make a difference in the world by solving some of the biggest problems. This includes food shortages and the role that packaging can play to support efforts in fighting hunger.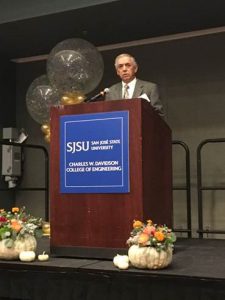 Westpak is grateful to have an opportunity to support students in their education and growth. We are proud to recognize the considerable efforts that Warren made in educating and growing our business. We look forward to continuing in that spirit within Westpak, our community and in serving our customers.